Processing Fee For Mobile Recharge Coupons Will Rise By 50%
TRAI approves increase in fees for top-ups priced over Rs 20.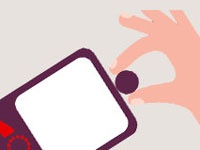 The Telecom Regulatory Authority of India (TRAI) has given its consent for increasing the processing fee for all mobile recharge coupons (top-up vouchers) that cost over Rs 20. Slips priced below said amount will remain untouched for now. TRAI has given the go-ahead for a 50% hike in the charge, in accordance with an amendment made to the Telecom Tariff Order (TTO) after a period of two-and-half years.
In the TTO, TRAI stated, "...Authority has decided to increase the ceiling on Processing Fee on Top up vouchers to Rs 3 from Rs 2 in respect of Top up vouchers having maximum retail price (MRP) of Rs 20 and above and to continue with the existing ceiling of Rs 2 in respect of top up vouchers having MRP of less than Rs 20". Considering that the processing fee is included in the MRP of the coupon, well over 90% of pre-paid users in the country will be affected by this development.
The telecom watchdog has also noted that not all service providers offer vouchers below the Rs 20 denomination, and hence has further directed all operators to offer subscribers with at least one voucher priced at Rs 10. It declared, "With a view to protect the interests of users, the Authority mandates that every service provider shall offer and make available to the consumer at least one top up voucher, of denomination of Rs 10".
With prices hiked by as much as 30% for all billed users, this may negatively affect the way people use their mobile phones. On a related note, we can only hope that the regulator gets the VAS irregularities sorted out soon, so that at least users need only pay the right amount for services they use.
TAGS: Telecom, Government, Kamakshi