Spuul Now On Apple App Store
The popular streaming service for Indian movies online is available on AppleTV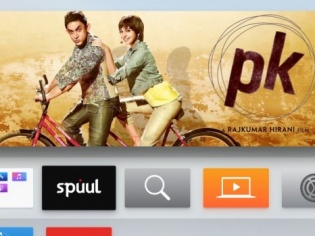 The popular digital video-on-demand (VOD) platform for Indian and regional content, Spuul will now be available on Apple TV as an application that can be downloaded from the Apple App Store.
"Streaming content on the big screen is still not the seamless experience it should be. The Apple TV in its new avatar is a critical step in that direction. At Spuul, we're always working towards enhancing the viewers' overall experience, and our Apple TV app is aimed at giving our users another way to stream all of Spuul's content on the big screen.
We will be one of the first over the top service providers to have a presence on the Apple TV App Store', says Subin Subaiah, CEO Spuul Global.
Viewers can link their existing Spuul accounts with the Apple TV to stream the movies of their choice on the big screen. The interface remains the same as the current version of the mobile and web apps – heavily focused on making the overall user experience easy and effortless.
Spuul has observed that while each person owns multiple personal devices, they would still like to have access to everything, everywhere. The Apple TV app is another step towards facilitating it for users. Through this app, Spuul's 12 million viewers across India, Pakistan, UK, US, Australia, New Zealand & Middle East will now enjoy fresh Indian content anytime, anywhere and on any device they want.
Spuul offers a Premium subscription option in monthly, annual and multiple smaller packages, along with pay-per-view movies as well. Spuul has been founded by seasoned entrepreneurs including Sudesh Iyer, founder of Sony Entertainment TV, Subin Subaiah and S. Mohan, founder of Palo Alto-based Accellion, buUuk and a number of other technology and venture companies.
TAGS: VOD, Apple TV, Online Streaming