HTC 10 - A Smartphone Rich in Features and Design | TechTree.com
HTC 10 - A Smartphone Rich in Features and Design
The Taiwanese giant continues to create design magic with its latest Smartphone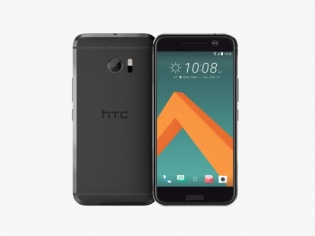 The flagship device by Taiwanese smartphone maker is expected to take on high end rivals like Galaxy S7 Edge and iPhone 6s, 6sPlus and it certainly has the potential!
HTC has unveiled its latest flagship offering, HTC 10, a premium 5.2­inch smartphone with outstanding camera and audio capabilities, as claimed by HTC.
The metal body phone boasts of a 12 MP rear camera, capable of capturing 4K videos in low light conditions, with HTC claiming it to be the best smartphone camera yet. Underthe hood, rests a Qualcomm Snapdragon 820 chipset coupled with a 4GB of RAM.On the storage front, the device offers an inbuilt storage of 32GB, expandable up to 2TB.
HTC also claims that the phone's battery will last for at least 2 days on a full charge,which if true is a breakthrough in times when smartphones yearn for a longer power backup.
The 5.2­inch display is blessed with a 'Super LED' screen protected by Gorilla Glass. The device also offers a fingerprint reader and runs on Android Marshmallow OS. The device, available in two color variants­ silver and dark gray is expected to come at a price tag of slightly above INR 46,000 and is available for pre orders.
TAGS: Qualcomm Snapdragon 820, Apple iPhone 6s, 4GB RAM, HTC 10