All Mobile Phones To Feature A "Panic Button" By 2017 | TechTree.com
All Mobile Phones To Feature A "Panic Button" By 2017
Govt. of India aims to primarily ensure safety of women.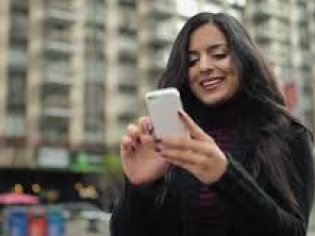 The Indian Government has announced that all mobile phone must feature a "panic"/ "SOS" button that is GPS connected, in a bid to secure the safety of women in the
country. The Ministry of Women and Child Development had earlier approached the top mobile manufacturers regarding the possibility of inclusion of the "panic button". All handsets that will be available in the market will sport the new "Panic Button" from the
1st
of January 2017. It has been reported that those who own handsets prior to January 2017 will receive a software update.
The crime rate against women in the country is alarming and the Nirbhaya case flared up public anger against the apathy of government agencies and the lack of adequate safety
measures for women. Therefore, the announcement by the
Govt
. of India has been viewed as a proactive measure as the "panic button" can be crucial in thwarting any untoward
actions against women by alerting the nearby police station.
If the "panic button' proves to be viable and efficient, it would be a major milestone for the government in securing the safety of women. Women and their families need not
worry about them commuting late in the night. However, it's too early to comment on the feasibility and potential drawbacks of the project, yet it is definitely a reassuring pro-
active move from the government.
Technology with respect to internet security, surveillance cameras have been extensively explored while tech innovations with respect to safety of women is still under a limbo.
In an age where documents and currencies are safely tucked away in state-of-the-art security vaults, women still use pepper sprays to keep them safe from crime.
TAGS: SOS button, GPS connection, Smartphones, Women's Safety