New Microsoft Windows Phones To Mark The End Of Lumia | TechTree.com
New Microsoft Windows Phones To Mark The End Of Lumia
Reports suggests the launch of three variants by 2017.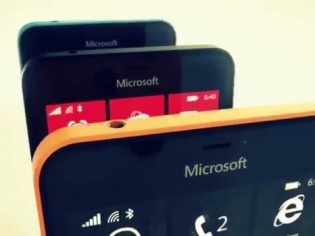 The much hyped and anticipated phone of the year, Microsoft Windows Surface phones is set to be launched by next year according a new report. As per the report on Windows Central Blog Mr.Chris Capossella – CMO at Microsoft, said the company will unveil three variants of the phone by early 2017. The new phone will be available in three variants depending on the markets and their pricing indexes. Capossella claimed that the Surface phones would be Microsoft 's break through device.
It has been speculated that the delayed launch of 'Redstone 2' update for Windows 10, is likely to rolled out along with the new Surface Phones in 2017. The Surface Phones are
said to feature a 5.5-inch AMOLED (144x2560p) display. The first Microsoft Surface smartphone is expected to run on Intel Atom x3 (SoFIA) CPU and 4GB RAM. Microsoft Surface Phone may offer 64GB of internal storage and hold microSD card of up to 128GB.
With Surface Phone quickly gaining wide spread attention, the Lumia series are set to slowly phase out. Although recent launch of Lumia 950 and 650 was well received, the brand will pave way for the next flagship device of Microsoft. The company acquired the Lumia brand when it purchased Nokia's smartphone and mobile phone division.
TAGS: Microsoft, Lumia, Microsoft Surface Phone