World's Cheapest Tablet To Debut In India | TechTree.com
World's Cheapest Tablet To Debut In India
Targeted at students, to be launched tomorrow on the occasion of Saraswati Pooja.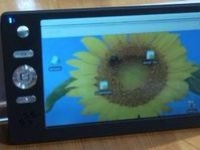 With tablets currently in demand, trust us Indians to come up with a device made for the masses. Developed by the IIT (Indian Institute of Technology), the government will launch the world's cheapest tablet this Wednesday. The device will be priced at Rs 1750 and will have almost all the features of a regular low-end tablet. The slate will most likely be operating a version of Android, and will also include Wi-Fi connectivity.

The gadget is primarily meant for students. While it will take Rs 3000 to produce, the government will subsidize the cost with an aim to bring education and technology together. According to the Indian Express, the tablet will probably have a 7" touchscreen display, but this has not been confirmed as yet. It will sport 256 MB of RAM and an SD slot with support for cards up to 32 GB, with a 2 GB card available at the time of purchase.

There are of course other affordable tablets that have been launched recently, such as the Magnum Pepper for Rs 6000. However, their prices don't even come close in terms of affordability. To make the deal sweeter, reports claim that the price of the gadget may drop even further.