eCockpit Solution to Redefine Driving Experience | TechTree.com
eCockpit Solution to Redefine Driving Experience
Panasonic's innovation to revolutionise ease of driving.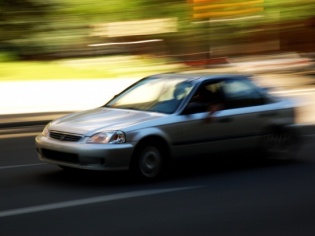 Cars, to some are just a means of transport, to some luxury, to many it's their only love.
Panasonic is set to redefine the way drivers interact with their cars. Adopting a human centric approach to their latest tech innovation eCockpit, Panasonic aims to do away with the mundane fatigue of driving and the overload of information to keep in mind.
eCockpit aims at delivering a driver-focused experience that will incorporate information, entertainment, vision, driver assistance, and comfort features in a user-friendly interface designed to help reduce driver distraction. It features Head-Up-Technology (HUD) that provides comprehensive information such as road conditions and hazards ahead. Building on Panasonic's technical leadership in optical imaging, the HUD system projects a clear, sharp image onto the windshield right above the dashboard. For example, you can check current speed, remaining fuel, and next-turn driving directions without taking your eyes off the road.
The key is a concept known as "attention management". The technology aims at focusing the driver's attention solely to driving. The display with augmented reality outlays a schematic of the road ahead, alerts you about a pedestrian on a dark street, or provides a visual countdown to your next turn.
TAGS: Panasonic, Automobiles, Automotive Technology, Cars