Healthcare Technology Pioneer Fitastik Launches Mobile App
A cloud based secure, one stop solution for medical records.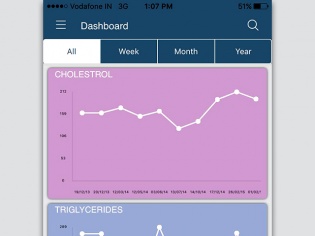 Promoted by international health care and hospitality giant, Aamoksh One Eighty Group, Fitastik, a complete health management solution company has launched its mobile app that allows users to digitise their medical records and information. The data is hosted in secure cloud servers with 256-bit transfer encryption. The app is available for free download on android and iOS.
The user details and medical records such as lab reports, discharge summaries, prescriptions etc. are hosted in a secure cloud server system. The digitising of health records is a replacement to paper records. Sanjay Lakhotia, Founder Director, Fitastik, said, "With increased usage of mobile phones and internet on mobile phones in India, users prefer to access and transfer data on the go and the mobile app of Fitastik aims to make it easier for the users to access and share their health records online."
The key features of the app include the option of adding reports of friends and family members, tracking vital statistics like blood sugar levels and sharing it with concerned doctors. The user needs to scan and upload reports which will generate a health analytics report. Based on the data given by the user the app creates an emergency profile.
Sanjay believes that there is huge potential to develop mobile technology to serve the healthcare sector in India because soon such applications would be seen as a lifestyle necessity. Mobile apps are tools of information to empower the user so there is special emphasis on making the Fitastik app a user friendly interface with non-cluttered design, thereby making it viable for users among any age group.
TAGS: health apps, Health