OnePlus Launches Extended Service Plans For OnePlus X In India
The price rates of the extended service plans for the OnePlus X starts from Rs 699 and is available on Amazon.
The Chinese smartphone company OnePlus has now launched a couple of extended service plans for the OnePlus X users in India via e-commerce portal Amazon.
The extended service plans have been introduced in partnership with B2X and are said to be valid in any of the existing 59 OnePlus service centers through out the country.
It is worth noting that, the two types of extended service plans dubbed as the 'On-Guard Plus' and 'On-Guard' come with price tags of Rs 699 and Rs 999 respectively.
Digging into more details about the extended service plans, the B2X On-Guard Plus comes with a manufacturer warranty for an additional year while covering fully during 2nd year of purchase.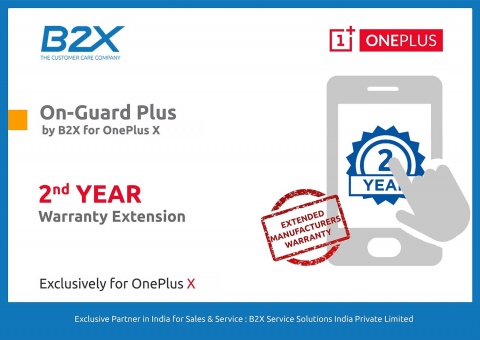 With this plan, the B2X and OnePlus, both provide single window support. However, the plan has to be purchased within 120 days of purchase of the OnePlus X and you will also have to register yourself within 10 days since you have purchased the plan.
On the other hand, the On-Guard plan is valid for accidental damage and liquid damage protection while it provides 100% cashless coverage. Under the plan, OnePlus X users can also avail the free pick up and drop services.
It is also worth noting that this plan will have to be purchased within 10 days of purchase of the OnePlus X and later register the B2X plan within 7 days of purchase of plan.
To recall, OnePlus also introduced similar extended service plans B2X Service and B2X Protect for the OnePlus 2 smartphone last month.