Facebook's Mark Zuckerberg To Host Townhall Q&A In IIT Delhi At 12 Noon | TechTree.com
Facebook's Mark Zuckerberg To Host Townhall Q&A In IIT Delhi At 12 Noon
During the event, Mark will be addressing about Internet.org and will engage with around 900 students during the Q&A session.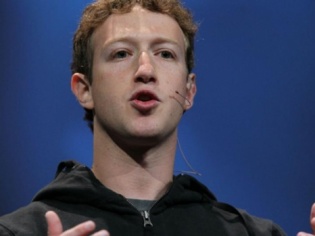 Facebook CEO Mark Zuckerberg is all set to host a townhall Q&A today at IIT Delhi at 12 Noon IST.
During the event, Mark will be answering questions asked by the students who would be gathered at the event.
Also, during the townhall event, Mark is expected to address the gathered students after which the Q&A session would be happening. During his speech, Mark is also expected to speak about the idea behind Internet.org.
However, it is being said that only 10 % of the IIT students would be able to attend the townhall event while the rest would have to wait outside.
But, while the IIT Delhi students directly interact with Mark during the event, others from any part of the world can watch this event live.
To watch the event live at 12 Noon IST, you can either click here or head over to Mark's Facebook page or official Facebook India page.
Also, recently, Mark hosted a similar Q&A event for the Prime Minister Narendra Modi during his US trip.
TAGS: Facebook, Mark Zuckerberg, Facebook India, Townhall Q&A