Transcend Launches 64 GB, 128 GB Memory Cards
Said to provide file transfer speeds of up to 90 MB/s and 45 MB/s respectively.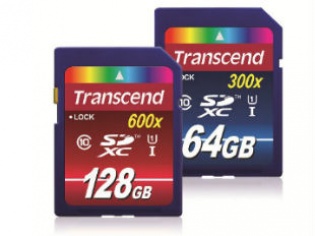 Transcend, has launched new SDXC UHS-I memory cards with storage spaces of 64 GB and 128 GB. Transcend's SDHC/SDXC UHS-I memory cards (128 GB) are said to be capable of storing more than 20,000 high-res images/photos and over 8500 RAW images at an average of 14 MB file size. The card can store 32 hours of HD video footage. So these cards are ideally for professional photographers and amateur filmmakers, if supported by the device they use.
The Transcend 128 GB 600x card maximum file transfer speed of 90MB/s while the 64 GB 300x card can handle 45 MB/s, according to the press release. When used with Transcend's RDF5 USB 3.0 card reader, the 128 GB 600X card is said transfer 1 GB file to a computer in about 12 seconds.
The file system used in these memory cards is the exFAT, that generally supports files larger than 4 GB. The Transcend 128 GB 600x SDXC UHS-I card is currently available for Rs 17,300; whereas the 64 GB 300x SDXC UHS-I card is available for Rs 6800.