Circle's New Mechanical Gaming Keyboard Doesn't Look Too Mechanical
Doesn't include Cherry MX switches; Too cheap at Rs 4,000 to use expensive Topre and Alps switches.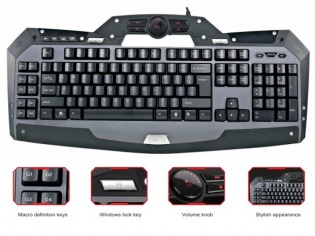 Gaming keyboards generally cost an arm, leg, kidney, and other assorted internal organs that Indians are ever willing to hawk online. A gaming-grade mechanical keyboard, for example, costs anywhere between Rs 4,000-5,000. That's a plain-vanilla version without backlighting, extra keys, and other gaudy bells and whistles associated with gaming gear. The Circle ARMOR is a mechanical keyboard including all that for Rs 4,000. Or so we thought, until we found something amiss with the keyboard specification sheet.

There was no mention of Cherry MX switches, but a rather ambiguous blurb mentioning the presence of "mechanical-axis hotkeys" in the description. The company rep confirmed that the keyboard indeed doesn't incorporate Cherry MX switches. However, we couldn't get a confirmation on whether the ARMOR includes any other type of mechanical switches, or if it's just a membrane keyboard misrepresented as a mechanical one. Since the only other kind of mechanical keys available are the uber expensive Topre and Alps switches, chances are Circle's latest offering just might be a regular membrane keyboard masquerading as a mechanical one. The company rep has promised to get back with more details on that matter, so watch this space.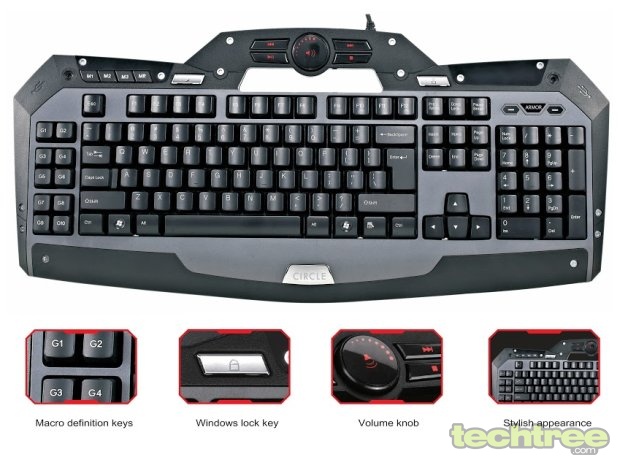 That hiccup aside, the keyboard looks pretty feature rich with ten programmable keys mated to three different presets. You also get a USB 2.0 hub functionality through a pair of ports along the top edge. The keyboard incorporates three-level backlighting in the price as well. The multimedia controls include a volume knob and dedicated buttons for media playback.

The product description, however, goes back to being dubious by pimping a feature dubbed as Pica Tinny Rail. In reality, the Picatinny rail is a military standard mounting system meant to attach scopes, sights, laser targeting systems, and under-barrel grenade launchers to firearms. The Circle rep, however, explained that the term means this keyboard is rugged enough to be handle rough usage. Dual Touch key function? Well, this doesn't incorporate any real functionality apart from the fact that it just means the keyboard can be used by gamers as well as regular users.

As far as product shots go, the Circle ARMOR keyboard seems to pack in a great deal of features considering the price of Rs 4,000. That is as long as it's genuinely a mechanical keyboard, which seems ambiguous considering the abysmal product description.