Angry Birds Star Wars II Coming Up
Expect prequels, Telepods, and may be a new character as well!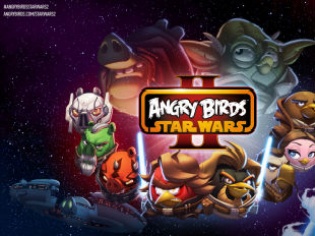 Rovio's popular Angry Birds Star Wars game will soon get a sequel. The Angry Birds Star Wars II is slated for a 19th September launch. On its official blog, Rovio states, "The new gaming app will tackle the prequels, introducing a wide roster of never-before-seen Angry Birds Star Wars characters". The app is slated to have over 30 levels to begin with.
The new game will also bring with it some real-world goodies. You can soon buy new toy-figures (physical gaming toys) called Telepods that can turn into virtual characters. All you need to do is scan these Telepods using your smartphone/tablet camera, and you'll have a new character to play with. The entire process of how these new Telepods work, has been detailed in the video below. You can also look forward to more customised Telepods accessories including exclusive books and related apparel.
Another important aspect about the Angry Birds Star Wars II, is that players will also be able to select their desired playing side. Gamers will also be able to "Join the Pork Side" (meaning you can also play as a pig). There is also speculation that a new character named Jar Jar Binks in the works.
Rovio's latest offering is a game called Tiny Thief, that is available to users of both the Android (cost Rs 210) and iOS (cost Rs 170) platforms.


TAGS: Gaming, Apps, Angry Birds