Download: Tiny Thief (Android, iOS)
The gameplay is reminiscent of Machinarium.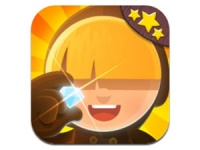 After experiencing thundering success with its Angry Birds franchise, Finland based Rovio managed to bring out other popular titles such as Bad Piggies and the Amazing Alex that required a bit more brain power. Now, the Finns are back and have brought out their first title Rovio Stars initiative, called Tiny Thief. Created by 5Ants, the game has an interesting story, and the game play will remind you of Machinarium.
Rovio describes the Tiny Thief, as "an unconventional hero who uses cunning and trickery to out-smart his opponents across six epic medieval adventures". His nemesis include the Dark Knight, rogue pirates, and a giant robot. The game involves some interesting puzzles and at the end, the Tiny Thief even gets to save a princess and her kingdom.
The game isn't free of cost; it will set you back by around Rs 200. Check out the video below to see what the game is all about:
Publisher: Rovio Stars Ltd
Price: Rs 210 (Android); Rs 170 (iOS)
Size: 45 - 49.1 MB
Platforms: Android, iOS
Download URL: Android - https://play.google.com/store/apps/details?id=com.roviostars.tinythief; iOS - https://itunes.apple.com/in/app/tiny-thief/id656620224