Is The Samsung GALAXY S4 Pre-order Just A Coupon Code?
The wait is far from over, pay up if you like to help the seller gather interest on your money.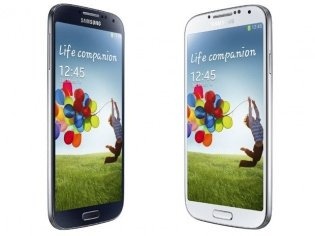 When you "pre-book" or "pre-order" something, you'd imagine what you are paying for, is a place at the head of the queue. Not so for HomeShop18, which is only just gauging its audience's interest level — "the pre-booking amount is to reserve stocks for you", they say. At least HomeShop18 admits the truth on its offer page: You can expect chatter from e-commerce websites to get far worse for the most-awaited smartphone launch so far this year.

When you pay Rs 5,000 to "pre-order" the Samsung Galaxy S4 (GT-I9500) at this online shopping website, you get a coupon to deduct an equivalent value when they do actually begin to sell (or "pre-sell") the phone. Refreshingly, the website does not pretend to know the exact launch date or the pricing. They clearly mention an expectation of the phone becoming available around the first week of May, at a price which isn't known yet, and that paying five grand in advance fetches you no extra bundles or favours from their end.

The octa-core Samsung Galaxy S4 is highly-awaited alright, with speculation that India may see a launch event on April 25th, and begin getting stocks for sale from April 27th onward, at a price of Rs 40,000. If true, buyers in India will get to jump on the phone's availability at the same time as the US and rest of the world. Until then, the Sony Xperia Z and HTC One remain the top Android smartphones to buy in India.

The cost of pre-booking may well be higher than the MRP at first, and Samsung may not be able to meet the demand fast enough, so be ready for a waiting period of up to 3 weeks. That is a great reason to not even bother with looking at prices/availability until June 2013 and the mania subsides, unless you need to have the latest and greatest at any cost. eBay India's Global Easy Buy (GEB) actually lists an SGS4 for sale at Rs 57,000, and clarifies that the seller may ship either an 8-core from Europe or a quad-core S4 from the US.

Key Specifications of the Samsung GALAXY S4:
5" Full HD Super AMOLED display screen.
Android 4.2.2 (Jelly Bean).
1.6 GHz Octa-Core Processor (1.9 GHz Quad-Core Processor in the US).
2 GB RAM, 16/32/64 GB internal storage, microSD card slot for expansion up to 64 GB.
Dual Camera: Dual Shot / Dual Recording / Dual Video Call.
Sensors: Accelerometer, RGB light, Geomagnetic, Proximity, Gyro, Barometer, Temperature & Humidity, Gesture.
Connectivity: 3G and Wi-Fi (one of the first phones to include 802.11ac support).
Key Features by Samsung:
Samsung Hub, ChatON (Voice/Video Call, Share screen, 3-way calling) and Samsung WatchON.
Panorama shot, to help click larger frame pictures.
Best face shot, to edit pictures and get the perfect click.
Group Play to simplify sharing of music, pictures and documents.

Related stories:
Samsung Galaxy S4 India Launch On 25th April, To Be Priced Under 40k
Should A Samsung GALAXY S III User Upgrade To Galaxy S4?
Analysis: Is The GALAXY S4 Not Designed For Humans?
Samsung Galaxy S4 With An Octa-Core Processor Finally Unveiled
The Samsung Galaxy S4: From Speculation To Launch
TAGS: Samsung, GALAXY, Android, smartphones