Original Angry Birds Game Now Free On iTunes Store
Other OS platforms though, will still attract a price.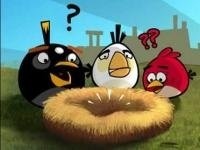 Love it or hate it, no smartphone user can ever escape the charm of catapulting disgruntled Birds to destroy stinking green Bad Piggies. Rovio's Angry Birds that has seen unprecedented success, seems to be finally slipping off the popularity charts on the iTunes app store. In a bid to take control of the situation, the Finnish company has decided to make the original game free for iOS users. However Rovio isn't all that benevolent - variants on other OS platforms and in-app purchases still cost money.

Rovio had originally priced these apps at $0.99 for the iPhone, while you'd have had to pay up $2.99 on the iPad. Whether this is just a short-term promotional offer, or a permanent move is not yet clear. Here are the links to download the original iPhone version, and the HD iPad variant.
TAGS: Apps, iOS, Angry Birds