Canonical Reveals Ubuntu for Tablets
Preview for Nexus 7 and Nexus 10 to be unveiled this Thursday.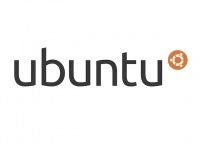 Ubuntu.com had put up a countdown timer on their homepage suggesting a Tablet launch. As the timer concluded, Canonical yesterday announced its latest Operating System for tablets. The Tablet page on Ubuntu.com describes the OS as "Tastefully Tactile". Desktops, TVs, and smartphones are already known to run the Ubuntu OS, and now it will support tablets. This was an expected development, especially after their smartphone OS launch.
For the tablet OS, Canonical has released a video wherein Mark Shuttleworth gives a five-minute tour of the new OS on a tablet, explaining its features. As in the smartphone OS, this one also uses all four edges of the interface to make it more productive. The left edge will be used for apps, the right is a side stage that will be used for running mobile apps in their native resolution, the top edge will be used for settings and system services, and the bottom edge will feature controls for all the applications.
For devices with differing form factors, Ubuntu is unifying the OS which runs on a smartphone that can turn into a tablet after docking it inside. The tablet can become a PC by adding peripherals such as a keyboard and mouse, and is capable of running desktop apps and Windows apps. This can also double up as a media center for TVs.
Engadget reports the availability of Ubuntu Tablet OS well into 2014; and by the time Ubuntu 14.04 is released, all four form factors will be able to run the OS without any change in the code. This is what Shuttleworth calls "cracked in a way that has eluded Microsoft". To put the point in perspective Windows 8, Windows Phone 8, and Windows RT apps cannot run on every device and developers has to port the apps for different platforms.
The source code for Ubuntu smartphone and tablet OSes will be published as Touch Developer Preview on February 21, 2013. Below is the video posted on YouTube preview by Canonical: