Param Yuva II- Fastest Indian Supercomputer Unveiled
Another Indian Information Technology Innovation, the Yuva-II outscores its predecessor the Yuva-I in terms of performance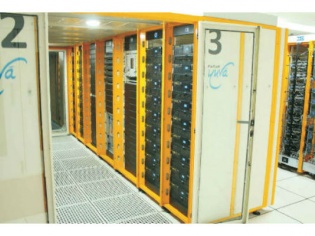 Param Yuva-II, which is claimed to be India's fastest supercomputer, has been unveiled in Pune. The Param-Yuva-II is developed by Centre for Development of Advanced Computing (CDAC). This new super-computer is expected to be useful to research labs, in aircraft designing, universities and various other institutions that are into scientific research.

"Areas like weather forecasting, seismic data analysis, and scientific data processing will all be benefited due to Param Yuva II", stated J Satyanarayana, secretary, Dept. f Electronics and Information Technology, during the launch of the Param Yuva II. He also stated that the Government of India would take concrete steps towards making India as the top R&D centre internationally.

Param Yuva II is also ranked 62nd in the top 500 list of fastest supercomputers in the world. It performs at a peak speed of 524 Teraflops (a standard terminology in the computing industry which measures compute capacity). The supercomputer ranked 63rd is the Cab-Xtreme-X, manufactured by Appro International, that performs at a peak speed of 426 Teraflops.
The Param Yuva, which is the predecessor version of the Yuva II, has a peak speed of 54 Teraflops.

The entire project is said to have involved around 300 CDAC engineers. The Param Yuva-II is also said to be a milestone in the Indian Information Technology industry.

TAGS: supercomputers, technology