CES 2013: Qualcomm Unveils Premium Mobile Processors Snapdragon 600 And 800
Promises up to 75 percent performance boost as compared to previous generation processors.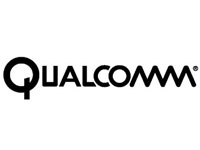 At CES 2013, Qualcomm announced its first products for the year: Its latest generations of processors; the Snapdragon 600 and 800. The new chipsets claim to bring a range of improvements and new features as compared to its previous generation of processors.
Coming to the new processors, let's begin with Snapdragon 600. Picking up from the S4 Pro processors (as seen on Google Nexus 4, HTC Droid DNA, and the new Sony Xperia Z), the Snapdragon 600 features a quad-core Krait 300 CPU clocking at 1.9 GHz and Adreno 320 GPU, which claims to offer three times the performance of the A225. The new GPU supports several computing APIs and LPDDR3 (Low Power Double Data Rate 3) memory. Backed by these specs, the Snapdragon 600 processor is being claimed to give a 40 percent performance improvement as compared to Snapdragon S4 Pro. The new processor can be expected to power devices by June 2013.
[Also read: TechTree's brief explanation of why CES is a big deal in the world of tech]
In the premium segment, the Snapdragon 800 processor will pack in a quad-core Krait 400 CPU clocked at 2.3 GHz per core and Adreno 330 GPU. The company claims that this will bump up the Snapdragon 800's performance twice as compared to the Adreno 320 GPU in Snapdragon 600 processor. Some of its other features include support for 4G LTE Cat 4 (downlink of 150 Mbps) and 802.11ac for Wi-Fi. The new chip also supports capture and playback of UltraHD videos (with 4K resolution). With a 75 percent performance boost when pit against the Snapdragon S4 Pro, the Snapdragon 800 is expected to be operational in Smart TVs, computing devices, and consumer electronics. It should be available by June 2013.
Until the devices powered by these processors become available, check out the video below.