5 Essential And Affordable Summer Electricals
To add to your comfort indoors we have listed down some cool summer electrical appliances that you should consider.
With the summers having reached its peak, the unbearable heat and frequent power cuts are getting to most of us. This is the time when we all prefer being indoors rather than stepping out into the scorching heat. To add to your comfort indoors we have listed down some cool summer electrical appliances that you should consider.
1. Syska Emergency LED batten

With power cuts during summers becoming a common occurrence, it becomes important to have an alternative to an electricity connection. Syska Splendent is an emergency LED batten which has been designed to solve the problems of power cuts during summers and providing light even when there is no power. Syska Splendent is a rechargeable batten that comes with light mode selection. The product is portable, lightweight and has a charging indicator. The rechargeable batten provides uniform dispersion of light and in-built cell protection. You can buy this product online or at retail stores for just Rs. 1,100/-.
2. Goldmedal i-Dock entertainment player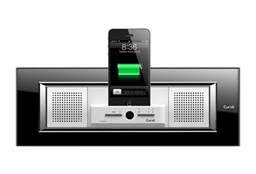 With the ongoing summer vacations and kids being at home, the Goldmedal's i-Dock Player is a perfect product to host house parties for your kids and their friends. The i-Dock player lets you play music stored on your Apple devices as well as other MP3 players. Equipped with an in-built stereo amplifier, the player enables direct speaker connection. An additional line output enables you to connect your music to any Hi-Fi or multi-room system. This is the perfect product for both you and your kids to have a splendid summer vacation.
3. Bajaj Ultima PT01 200mm Table Fan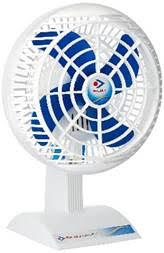 A must have product for the summers, the Bajaj Ultima table fan helps you cool down in this weather. Bajaj Ultima is an elegant high speed personal fan with modern looks that comes equipped with a powerful motor for higher air delivery specially designed for Indian conditions. This high speed fan is fitted with aerodynamically designed pp blades. It has great features accompanied by good looks, thus making it a great buy. Get the Bajaj Ultima from Amazon for just Rs. 1,029/- or at retail outlets.
4. Crompton Greaves Personal Air Cooler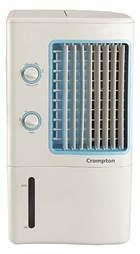 The Crompton Greaves Personal Air Cooler is thoughtfully designed with a honeycomb cooling pad for improved water retention & better cooling performance. For an ultimate cooling experience, it has a separate ice chamber for placing ice cubes. Small, compact and portable, the cooler consumes just 7 litres of water. You can easily accommodate this cooling companion beside your bed, sofa or dining table. Additionally, enjoy uninterrupted cooling on hot summer days even without electricity by connecting this cooler to an inverter. Make this cooler your companion for just Rs. 3,299 on Amazon.
5. Hackneyed Multi-Function Car Travel Portable Refrigerator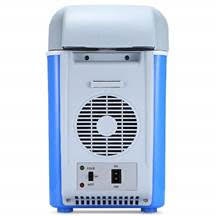 Are you an avid lover of traveling and camping, but the summer heat keeping you indoors? Not to worry! The Hackneyed Multi-Function Car Travel Portable Refrigerator is a product especially designed for your travel needs. It is both energy-saving and eco-friendly. The product is lightweight and comes with a strap making it easy to carry on one's shoulder. It is ideal for carrying drinks, snacks and meals when camping. From now on, you can go camping to your favourite travel destination without worrying about the heat. Buy this product on Amazon for Rs. 2,199/-.
TAGS: Syska Emergency LED batten, Goldmedal i-Dock entertainment player, Bajaj Ultima PT01 200mm Table Fan, Crompton Greaves Personal Air Cooler, Hackneyed Multi-Function Car Travel Portable Refrigerator