Snapdeal Offers Massive discounts on Smart Watches
As part of its Mega Diwali Sales, Snapdeal Offers Massive discounts on Smart Watches
The Mega Diwali Sale by Snapdeal, India's leading e-commerce marketplace, is already attracting value-savvy buyers by the millions across categories like small electronic items, fashion accessories, gift cards and household items.
The sale has fabulous deals on smartwatches that help you make calls, send and receive messages, provide notifications, navigate through maps, among several other functions and capabilities.
Here's the list of top selling smart watches with over 80% discount:
Life Like Y1 bluetooth with support sim & sd card Smart Watches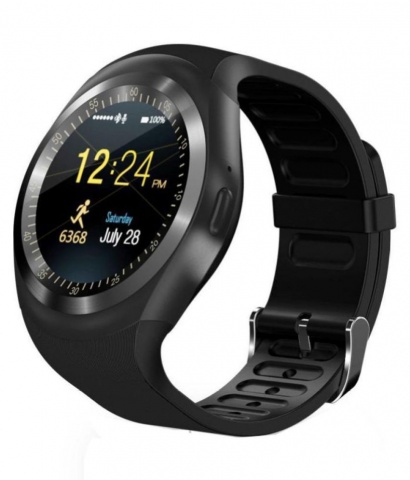 Sleek, elegant, classy and with nice calfskin strap so, it feels incredibly light on the wrist. What makes this watch more amazing is the fact that this watch supports Bluetooth and syncs Facebook, twitter etc. It is water resistant as well.
MRP: 2199
Snapdeal Offer Price: 1049
Life Like V8 Smart Watches

This stylish watch is a great wearable for any Android user. It offers two connectivity options—Wi-Fi, Bluetooth—so in case you leave your phone at home you can still access your messages and cloud-based files as long as they have a wireless connection.
MRP: 1999
Snapdeal Offer Price: 1099
Life Like X6 Smart Watches
X6 also offers both Wi-Fi and Bluetooth connectivity, so the watch will keep its user in touch with their smartphone even when it's not with them. There's also a sport-specific model, the X6, which includes additional features such as water resistance and is perfect for anyone looking to use their smartwatch for fitness tracking too.
MRP: 1999
Snapdeal Offer Price: 999
Life Like A1 BLUETOOTH WITH SIM & TF CARD SLOT Smart Watches
Life Like A1 smartwatch is the most reasonably priced smartwatch on our list—offering great value for an innovative device. Compatible with the Android systems, it has Bluetooth connectivity and a battery life lasting up to two days on a single charge. Aesthetically, this watch has an ultra-thin design.
MRP: 1999
Snapdeal Offer Price: 899
ROOQ DZ09 Smart Watches
ROOQ DZ 09 has a classic design, making it a perfect gift for people who appreciate a beautiful-looking timepiece and want to step into the world of smartwatches. It has Bluetooth connectivity, and is water- and dust-resistant—great features for an active wearer.
MRP: 5999
Snapdeal Offer Price: 649
Bingo U8 Smart Watches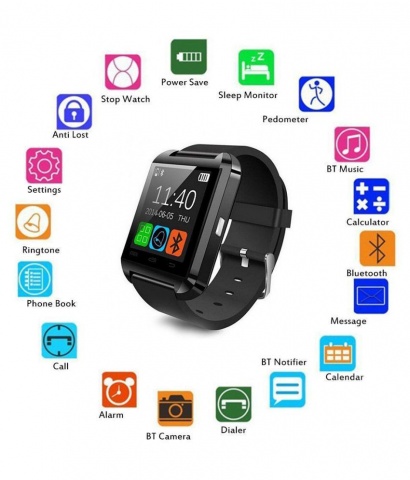 This watch is also water-resistant and offers Bluetooth connectivity, so the sporty person in your life can go for a phone-free run while getting all the benefits of their still-at-home device, including access to music, movement tracking, and more.
MRP: 1499
Snapdeal Offer Price: 548
Snapdeal's Mega Diwali Sale went live on 10th October and will continue for 5 days till 14th October.
TAGS: Snapdeal