Investment Expert Kari Mork Joins Market.space Advisors
On April 16, Market.space, an innovative decentralized data storage and transfer service, will be launching its crowdfunding campaign. The project has recently gained a new advisor, Kari Mork, an international expert in attracting investments.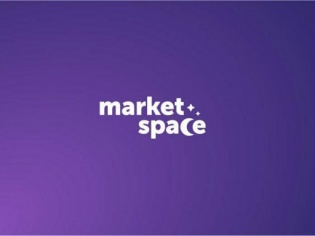 Kari Mork has been working in the financial industry for over 35 years. Previously, she held management jobs at the brokerage firm EF Hutton and Goldman Sachs, one of the biggest investment banks, where she was highly commended as a specialist and manager. Goldman Sachs notes that during her tenure Kari successfully conducted a restructuring and made a huge contribution to the company's development.
Over the last few years Kari Mork has been specializing in attracting investments and similar instruments (funds, funds of funds). She is involved in all processes, starting from the concept development stage through the launch of the finished product, and knows her way around marketing strategy, statutory and legal issues, working with clients, and managing databases. Swisscom Blockchain AG, a major Swiss telecommunications company, recently tapped Kari as a consultant on attracting investments.
Vast and diverse experience working as an investment consultant in Europe, the Middle East, and the US, a huge network of professional connections, and a rare individual FINMA license, which guarantees high legal standards, professionalism, and reliability, all make Kari Mork a truly valuable expert in her field.
"Sincerely believe in the idea behind Market.space. A reliable, accessible data storage system is what both corporate and private users need," comments Kari.
Market.space belongs to the next generation of decentralized data storage systems. Having analyzed the current situation on the market and user needs, the project creators offered a new solution that will mitigate the risks of cloud storage and ensure a high level of data security with 24/7 access. The system is founded on distributed ledger technology. Similar to existing decentralized solutions, the project counts on putting unused capacity to work—but with hosting providers instead of private PCs. Using professional equipment that is subject to regular inspections will increase the system's stability and reliability at the equipment level. Providers will be compensated for storing data, creating a new sales channel for them.
The standard package pricing system was also reworked: with Market.space, clients pay only for the volumes and durations of storage they need. They can also choose the most attractive offer out of several, whether choosing based on low price or the hoster's rating within the system.
When files are uploaded, they are split into chunks, each of which is encrypted and stored separately. The data are well protected from machine scanning and hacking attacks, with access possible only with a special key. The system does not require centralized registration. Users log in with their addresses, which ensures even greater user privacy.
In addition to individuals and corporate clients, the project will be of interest to movie studios, record labels, and other digital content creators. Market.space offers them the ability to directly distribute music, films, educational videos, and photos, without middlemen or additional commissions. Timestamps created when files are uploaded to the system can be used to establish authorship, if needed.
The purpose of the crowdfunding campaign is to raise funds to develop, test, and launch the system. "Kari Mork's support is very valuable to us, especially at this crucial moment, when we are just about to start selling tokens. Her vast, multifaceted experience in attracting investment will help us fully realize our project," says Market.space founder Alexander Rakhmanov.
Market.space plans to raise $15-50 million. The token being issued in the initial offering, MASP, will be used for security deposits by contractors in the system. The cost of one MASP token will be $0.35. There will be no additional emissions after the ICO concludes.
Details on the project and ICO phases can be found at https://market.space/en/
TAGS: Investment, Data Storage, Data Transfer