New Samsung Patent Hints At New Palm Scan Technology
The new technology scans your palm and hints at your password if you forget it.
It looks like a new patent is out on the Internet revealing Samsung's new technology which is allegedly being designed to scan a user's palm to help them in unlocking their device.
We have already come across many secured ways of unlocking the devices, and Samsung itself has a lot of different layers of security in its mobile phones including PIN, fingerprint sensor, iris scanner and facial recognition. However, the recent patent shows that a palm scanning technology is currently in the pipeline. It is, infact, being planned to use as a method to show hints in the worst case scenario of user forgetting the password, and not actually unlock the phone itself.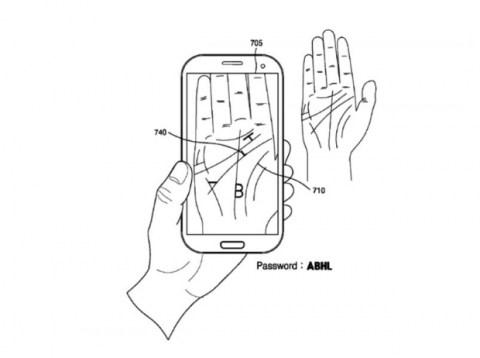 According to the patent, users will have to capture their palm using the front camera, which according to many sources, proves that it is not one of the most secured way of unlocking the device. No wonder the company has already made clear that it will only be password hinting method.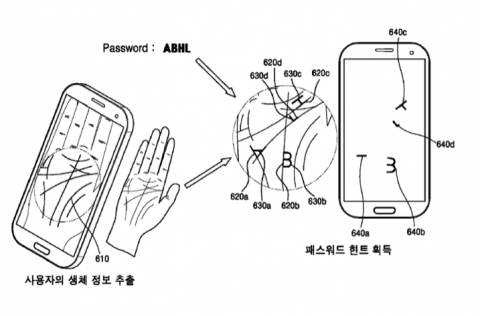 The pictures as shared in a recent patent shows that the password hint will be displayed in conjunction with the lines on the palm rather than simply popping it up on the screen. It is being said that this adds an additional security when a random person looks at the smartphone. The scattered alphabets as shown in the images are difficult to immediately recognise. However, the company believes that this should be enough for the user to actually recall the password.
So, the patent is leaked, and the big question is, would Samsung really use this technology in its coming flagship device or simply throw this into a bin. Only time can tell!
TAGS: Samsung