Optoma Launches GT5500+ Projector For Gamers And Movie Buffs
The ultra-short throw projector offers a 100-inch screen area.
There's a new projector in town, has Optoma has unveiled the new ultra-short throw projector. The successor of the GT5500 comes with 3,600 lumens brightness. It maintains visibility even when light are on.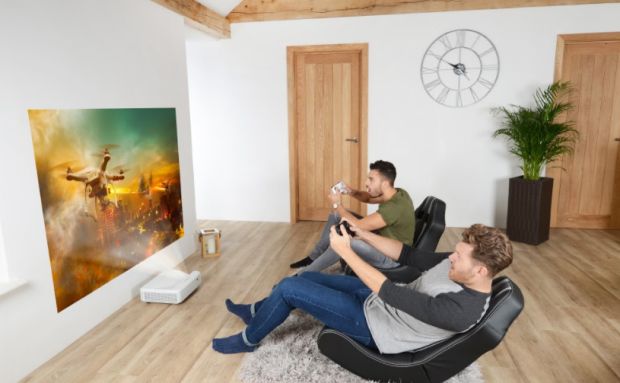 For those who love to game and watch TV, sports or films on a big screen, Optoma GT5500+ can project a screen of up to 100-inch. Since it is an ultra-short throw projector, it can sit only 30 cm away from the screen. It projects a Full HD picture. With response time of just 33 ms, the GT5500+ is ideal for gamers too.
The Optoma GT5500+ comes with two HDMI and two VGA inputs. It is equipped with a 16W speaker. The GT5500+ can project 3D content from 3D Blu-ray players, 3D broadcasting, and the latest generation gaming consoles. It supports 144Hz rapid refresh rate, providing flicker free images. The 3D-sync port can connect to an Optoma ZD302 3D glasses. These however are not a part of the package.
TAGS: Full HD 3D Projector