Facebook Launches Messenger Lite App In India
The app is focused on emerging markets with many low-end smartphone users.
Facebook has finally released its Messenger Lite app in India focusing on the country's emerging markets with low-end smartphones. The app comes as a follow-up to the Facebook Lite app that was launched for Android users in India back in 2015.
While Messenger Lite is said to be a lightweight version of the regular app, it still offers basic features of Messenger, but still functions like a gem on slower connections and low-end Android smartphones.
The app's size is just 5MB and is currently available for download on Google Play Store. It installs in a swift minute and also boots up quickly not matter what type of connectivity you have.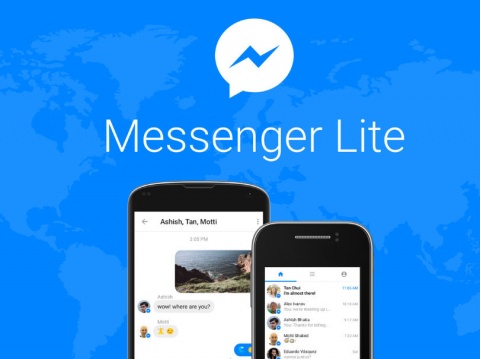 The new Messenger Lite allows users to send and receive text messages, photos, links, emojis, and sticks pretty much like how you did until now on the regular Messenger app. It also supports voice calling while you can view, remove, and add members to groups.
Having said this, the Messenger Lite app was earlier rolled out in other countries including Vietnam, German, Japan, Netherlands, Peru, Nigeria, and Turkey. It is currently available in over 150 countries and supports 55 languages.
TAGS: Facebook Messenger