WWDC17: Apple Unveils HomePod Powered By Siri
The new home speaker requires an Apple Music streaming service subscription to work.
At the on-going WWDC 2017 event, Apple has made one of the most anticipated announcements — the home speaker powered by Siri. Being christened as the 'HomePod', this new product is claimed to reinvent music in home, according to the Cupertino giant.
Technically speaking, the Apple HomePod is a wireless speaker which is capable of using spatial awareness and sense where it is located in the room, and automatically adjust audio output accordingly.
Well, adding further, the company has announced that this new HomePod is basically designed to work with Apple Music, which means that you will have to require a subscription to music streaming service.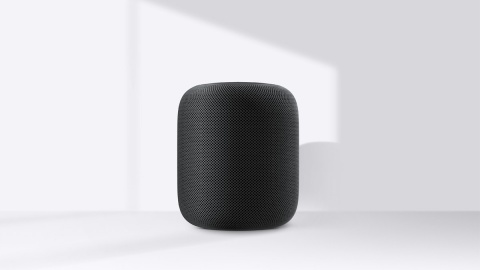 Speaking about the 'HomePod', it comes with around 7 inches of height and a large woofer designed by Apple. It is also powered by the Cupertino giant's A8 chip and is said to be available in the market in select regions including Australia, the US, and the UK in two color options — White and Space Grey. You may get your hands on this for $349 which roughly translates to Rs 22,500.
Also, according to Philip Schiller, Senior Vice President, Worldwide Marketing, Apple, the new speaker powered by Siri can rock almost any room with distortion free music, while also, it can be a helpful assistant around your home.
Having said that, the new speaker comes with six microphones which will be the mode of interaction for users with the HomePod. In-fact, according to the company, users can even ask Siri who is the drummer of a particular song, and it would be able to pull up answers for you.