Ricoh To Showcase Theta 360-Degree Camera At 2017 NAB Show
The new 360-degree camera can capture high resolution 4K videos.
Ricoh has announced that it will be showcasing a prototype of its newest Theta 360-degree camera, which is claimed to be capable of capturing high-resolution 4K videos in a single shot, at the upcoming 2017 NAB Show, to be held during April 24 - 27 in Las Vegas.
Technically speaking, the new camera will enable 4K 360-degree live streaming, and a built-in 4-channel microphone will record spatial "surround-sound" audio. With this showcase in the pipeline, the company has announced that the device would be launched mostly later in the year.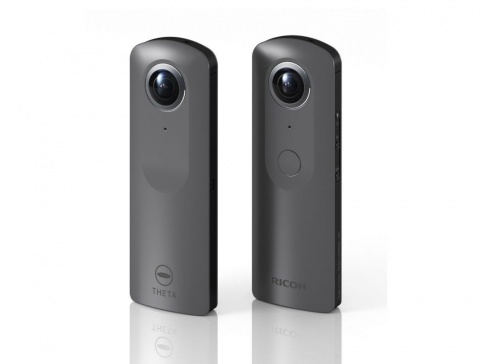 Reference Image
To recall, Ricoh is known for its 360 degree camera, and is in-fact dedicated towards producing budget friendly 360-degree camera under the brand, Thera.
First introduced in 2013, Theta cameras allow consumers to record fully spherical images that show the entirety of a scene in photos or videos. The camera line's combination of small size, high quality imagery and incredible functionality are a result of Ricoh's many decades of experience in advanced imaging and optical technologies, the company claims in a recent press release.
TAGS: Ricoh