Aadhaar-Based eKYC Re-Verification Mandatory For Existing Mobile Subscribers?
COAI Director General mentions that with this method, the issue of fake subscribers will go away.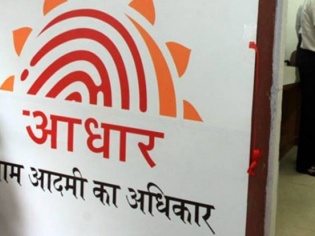 With India moving towards becoming more digital, we have been seeing many changes happening in the country. Now, it seems that Aadhaar-based re-verification of all existing subscribers of mobile phone services has been made mandatory by the government.
A recent notification from a telecom department mentions, "All licensees shall re-verify all exiting mobile subscribers (prepaid and postpaid) through Aadhaar-based eKYC process," according to a recent post published on NDTV.
It is also being said that the notification from the government further added that all mobile operators will have to inform existing subscribers through various forms including advertisements in print and electronic media, along with SMS. Also, the telecom operators will have to update their websites with clear details of the new task that is in their basket.
In-fact, an order by the Supreme Court in February observed that, "an effective process has been evolved to ensure the identity verification, as well as, the addresses of all mobile phone subscribers for the new subscribers. In the near future, and more particularly within one year from today, a similar verification will be completed, in case of existing subscribers".
However, it is said that the cellular operators association COAI's member may actually meet this week to discuss about the verification processor, as it is said that the entire cost of taking up this exercise would be around Rs 1,000 crore. And, this will have to be borne by the telecom operators.
TAGS: Aadhar e-KYC