Google Launches First Developer Preview Of Android O
O stands for Oreo. What do you think?
It's just been a year since Google announced first preview of Android Nougat, and the company seems to be all set to launch the upcoming version of Android - the Android O. The tech giant has finally announced Android O's first developer preview over an official blog post.
However, the blog post also mentions a disclaimer stating, "The usual caveats apply: it's early days, there are more features coming, and there's still plenty of stabilization and performance work ahead of us. But it's booting."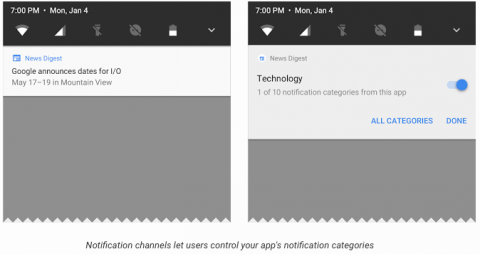 While this developer preview hints that the company was probably working way quicker than we think, the fact may be that, Google may actually take next several months until a clean version of the Android O can be rolled out to the public.
The blog post adds, "Over the course of the next several months, we'll be releasing updated developer previews, and we'll be doing a deep dive on all things Android at Google I/O in May. In the meantime, we'd love your feedback on trying out new features, and of course testing your apps on the new OS."
Speaking about Android O, or what we feel to be Android Oreo, it comes with a number of new features and APIs to use in apps. Some of the new features include Background limits, Notification channels, Autofill APIs, PIP for handsets and new windowing feature, Font resources in XML, Adaptive icons, and Wide-gamut color for apps.
Having said this, the Android O Developer Preview would be including an updated SDK with system images for testing on the official Android Emulator and on Nexus 5X, Nexus 6P, Nexus Player, Pixel, Pixel XL and Pixel C devices.
TAGS: Android