Jabra Launches Talk 2 Mono Bluetooth Headset For Rs 2,000
The new mono bluetooth headset support HD quality voice.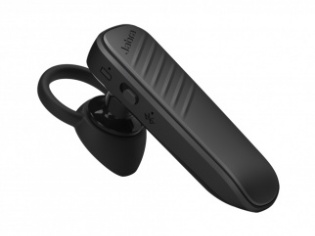 Jabra has recently launched a new Bluetooth headset dubbed as Jabra Talk 2, which is basically a mono headset. It comes for a price of Rs 2,099 and would be available for purchase in India via Amazon.
The mono bluetooth headset supports HD quality voice and features a noise filtering mic which cancels out annoying background sounds. The headset supports Bluetooth version 4.0 and can be used for phone calls up to nine hours on a single charge.
The headset comes with an on/off slide control, and a dedicated battery symbol to inform you when you need to recharge it. However, it looks like the headset is definitely made for the first time Bluetooth mono users.
You can also find a Bluetooth icon to actually confirm your connection. Additionally, the handset automatically adjusts the volume to adapt to your environment and allows you to wirelessly stream multimedia.
According to a recent press release, the headset's Multiuse feature can easily connect to more than one device at the same time, and when one device rings, the Jabra Talk 2 will automatically stream it so you can answer correctly. If a new call comes through on the other phone, you'll get an alert and the option to pick it up.