OnePlus Rolls Out OxygenOS 4.1.0 To OnePlus 3 And 3T
The update brings those features found in Android 7.1.1 Nougat on Nexus devices.
OnePlus has finally started rolling out its latest OxygenOS v4.1.0 for both OnePlus 3 and OnePlus 3T smartphones, and lately, gained attention over the Internet for a couple of big changes and improvements it brings to both the devices.
First and foremost, the new update brings a big change as the operating system is upgraded to Android 7.1.1 Nougat from Android 7.0 Nougat. This is a pretty big news, if you have recently observed the changes Android 7.1.1 brought to the Nexus devices.
However, it looks like, though OnePlus didn't include all the change, we can spot at least a couple of them like new emoji set with more gender diverse emoji.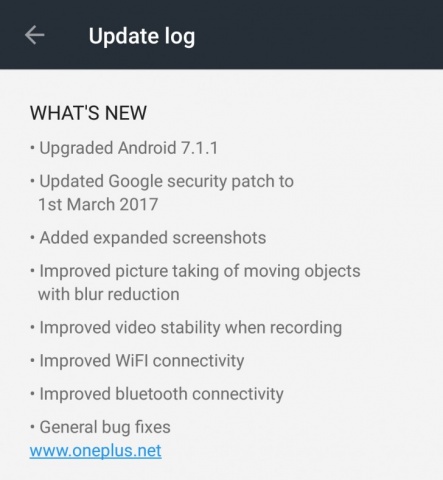 The OxygenOS 4.1.0 also brings expanded screenshots feature which actually allows you to scroll through the screen and capture longer screenshots. Now, this is definitely useful.
The update also adds Google security patch for March, and brings a couple of improvements in reduction of motion blur while shooting moving objects, WiFi connectivity, video stabilisation, Bluetooth connectivity, along with a whole lot of general bug fixes.
However, it is worth noting that the update is being rolled out to users in batches and will soon be available for everyone.
TAGS: OnePlus