LinkedIn Undergoes A Major Website Design Overhaul
The changes include performance enhancements and streamlined interface.
Under Microsoft's leadership, LinkedIn has announced a major design overhaul of its website. According to the professional social networking service, it is also updating the underlying code and architecture. The move is aimed at making LinkedIn easier to navigate and faster to load.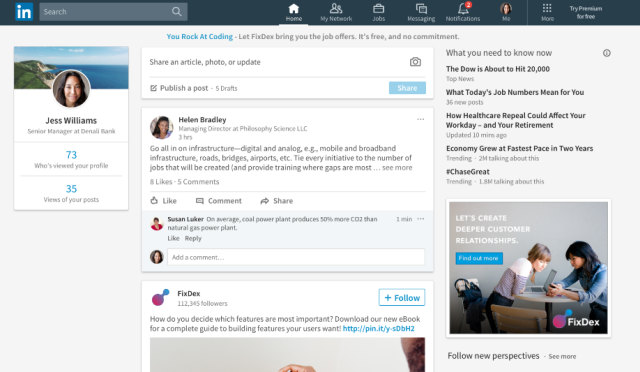 The streamlined navigation bar now comprises of Home, Messaging, Jobs, Notifications, Me, My Network, and Search. Other features such as LinkedIn learning have been grouped in 'More' option. The website will give you suggestions on making your profile stand out. Messaging is going to receive a real-time conversation interface. To keep the newsfeeds relevant to your interests, LinkedIn will now use a combination of algorithms and human editors.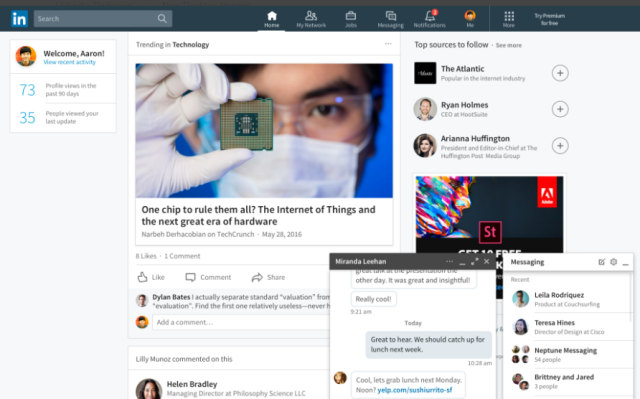 Finding things is also set to become easier with the new universal search box. It can be used to find people, jobs, companies, and groups. You can refine your search by using multiple filters. LinkedIn will be rolling out the new design globally in coming weeks.


TAGS: LinkedIn