IRCTC Launches Rail Connect App With Improved Security
The new app also allows you to book air tickets and food through e-catering.
Indian Railways has recently launched a new ticketing app based on a next-generation e-ticketing system, to make booking of train tickets faster and easier.
Dubbed as Rail Connect, the app allows you to book tatkal tickets, ladies quota, premium tatkal quota booking and current reservation, in just a click of a button directly from your smartphone. It is also said that the app is now directly synched with the IRCTC website.
The app was unveiled by Railway Minister Suresh Prabhu, and it looks like, the app is available only for Android users now.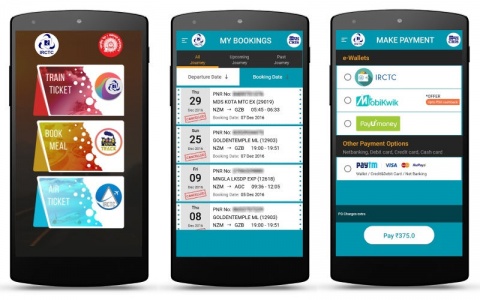 A report on Gadgets 360 also quotes Prabhu explaining about the new application. Accordingly, he said, "Rail Connect has been developed to bring the power of next generation e-ticketing system like high performance and enhanced security."
It is being said the new ticketing app by IRCTC comes packed with a couple of new features like 24/7 service with no time based checks along with simple and easy user interface.
The app also comes with advanced security of PIN to login without any need to enter username and password every time you login.
Interestingly, the app is also said to be inter-connected with IRCTC AIR, Food on Track mobile apps to allows users to book air tickets and food through e-catering.
TAGS: IRCTC