CES 2017: Sony Launches Bravia OLED 4K HDR TVs
These television sets do not have speakers, instead music is emanated through display itself.
Sony has announced a new series of Bravia television sets at CES 2017, in Las Vegas, and as we may expect, the company has brought in all features that we can find in high-end sets, ranging from HDR, 4K, and OLED panels.
Interestingly, the A1E series which comprise of 77 inch, 65 inch, and 55 inch models feature a new technology known as Acoustic Surface. In these TVs, the entire screen resonates with sound emanating directly from the screen itself. This allows a perfect unification of picture and sound that conventional TVs cannot deliver.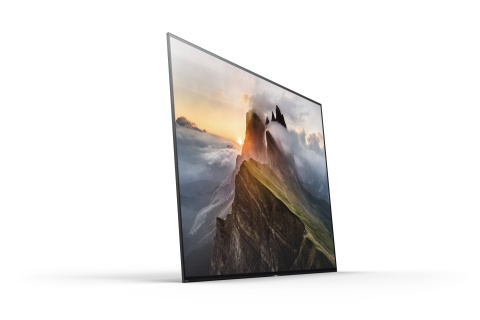 In-fact, according to the press release, the Acoustic Surface technology lends to cutting-edge design of the A1E series by doing away with conventional speakers usually located around the TV. The result is a unique stand-less form factor with no distraction from the picture.
"Sony continues to make consumer choice a priority especially for those seeking the very best viewing experience, and we are proud to introduce our new XBR-A1E BRAVIA OLED series," said Mike Fasulo, President and COO of Sony Electronics, in a company statement.
He also added, "Sony delivers incredible innovation and excitement to customers with all of our premium 4K HDR TVs through a powerful mix of technology and our exclusive image processing."
TAGS: Sony