Google Play Store Now Supports Carrier Billing In India
The feature is currently live for Airtel and Vodafone users.
Google has partnered with Airtel and Vodafone to introduce carrier billing in Play Store. This means that you no longer need a credit card to purchase an app, game, music, or movie from Google's store.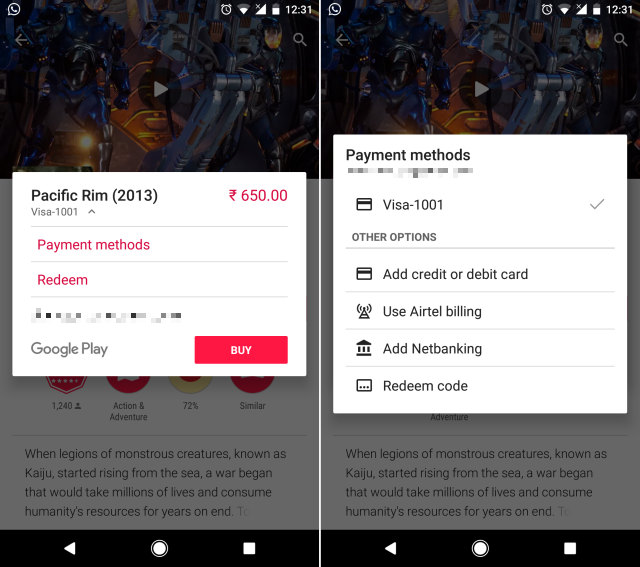 The service is limited to postpaid users of Airtel and Vodafone. The app and in-app purchases will be added to their monthly bill cycle. According to MediaNama, discussions for carrier billing between Google and Airtel started as far back as 2012. Makes us wonder what took them so long to pull it off. I tried to purchase a movie over my Airtel billing plan. However, at this moment, the system is getting stuck on verification SMS. Let us hope this gets fixed in coming days. In future, it would also be nice to see digital wallet option for Play Store purchases.
TAGS: Google Play Store