Two Different Foldable Phones Cooking In Samsung's Bay
While one is expected to sport an actual bendable display, another may feature a hinge that allows the device to fold.
We already know how Samsung is serious when it comes to innovation in display screens. In-fact, lately, we have been witnessing a couple of rumours and leaks about a bendable smartphone being cooked in the company's labs.
However, a recent report now claims that two different foldable smartphones are being developed by Samsung, and interestingly, one of them is expected to be launched in 2017.
While one smartphone is said to sport a dual-screen with flat screens on both sides, another is said to come with a single flexible OLED display. This was in-fact reported by Etnews. Also, it is being reported that a small number of smartphone units will be rolled out in 2017 itself so that the company can actually understand the market trends for a dual-screen smartphone.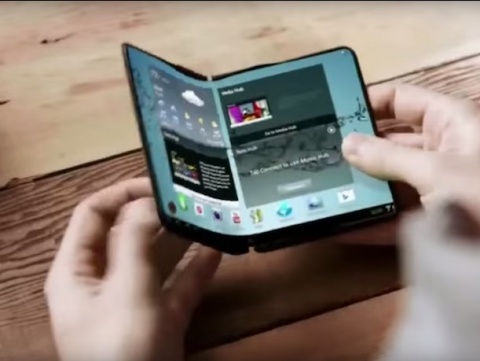 [via businessinsider.com]
Speaking about the dual-screen smartphone that we are talking about, it comes with two flat displays on each side and when the smartphone is folded across the hinge, both the displays will be inside, and no more visible.
However, another smartphone with a single bendable display, is basically said to come with one big display panel, that itself will be folded. Therefore, this second smartphone comes with a true foldable display panel. And, as we know, it poses certain difficulties for the company to actually make it reality.
While these reports are still heavily based on speculations, we may have to actually wait and watch for what will the company launch in 2017, and what is being cooked up in their labs.
TAGS: Samsung