ZTE Targets IFA 2016 To Introduce New Devices
ZTE will be pitching multiple devices including those with greater sound capabilities.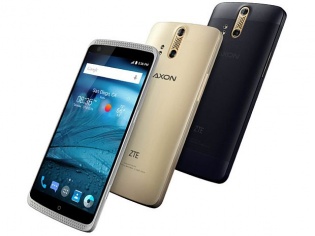 The phonemaker has chosen IFA 2016 as the event when multiple devices from its staple get launched, beginning with the press conference on September 1, in Berlin this year. Adam Zeng, the CEO of ZTE Mobile Devices, displayed his enthusiasm, saying "We're delighted to be debuting our latest products to the world in Berlin. Our fan community played a huge role in the development of our new smartphones, delivering valuable input that helped inspire and motivate our team. The result is a suite of devices that pack cutting-edge, innovative features and the latest technology."
ZTE primarily targeted its products at consumers, who call for devices that combine user-friendly functionality, with stylish design and premium features. The company also pays due attention to the increasing demand for higher smartphone audio quality, something which the recent AXON devices focused on.
Unparalleled audio-enjoyment
The smartphone is not just a multi-function communication device anymore. A lot of the feature rich phones actually end up being a cherished source of entertainment and immersive multimedia experience, where sound quality plays a crucial role.
In order to deliver the high-quality audio experience being demanded by consumers, ZTE consulted with a team of audio professionals including the Golden Ears Conservatory of Music for the creation of its newest flagship AXON 7, a top tier device with arguably the best audio quality in a smartphone which opens up entirely new level of experience for the sector.
Read Also: ZTE To Unveil Crowdsourced Smartphone At CES Next Year
Plans for 2016
With a successful first half of 2016 under its belt, ZTE has high ambitions for the remaining months of the year. According to the market research firm Counterpoint Technology, ZTE Mobile Devices ranked among the Top 6 smartphone manufacturers globally and ranked fourth in smartphones shipped in Europe in Q2 2016.
"In 2016, we are planning to sell 60 million mobile devices worldwide, while we would like to challenge ourselves further to sell 70 million. To reach our ambitious goals we are continuously differentiating ourselves in a hyper-competitive device market by enabling more intuitive user experiences, powering invention with R&D and patents, and adopting a thoughtful approach to marketing and branding," explained Zeng, on ZTE's strategic objectives.
TAGS: IFA 2016, handset launch, ZTE, Sports