Windows 10 Mobile Confirmed To Launch In September
Windows Insiders to get the release-ready build in advance.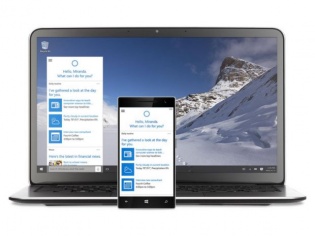 Neowin has confirmed through a leaked presentation slide at an OEM meet that Windows 10 Mobile will be launching somewhere in September. This would almost be two months after the release of Windows 10 for desktops and tablets that is locked down for the 29th of July.
The exact date has not been confirmed yet, but the time has been confirmed as late September as the slide below clearly shows.
Windows 10 Mobile aside, there are other versions of Windows 10 that are expected to roll out as well. This includes the Xbox and Hololens editions which are also expected later this year.
A spokesperson confirmed that the first release-ready mobile builds will be available as soon as September, but this indeed is for OEMs. So even if the launch does happen, it will be quite some time until the software eventually reaches consumers, after manufacturer and carrier (outside India) testing.
Good news comes for Windows Insiders though, as the release-ready builds should be available much before the September deadline. So Insiders will be able to play around with those builds much before consumers even get to see the new features getting unveiled (which is the current scenario as well).
As Neowin mentions, the timeline in the image above can be taken into consideration provided there are no hiccups, bumps and something major going wrong at the last minute,which can delay things and lead to postponements. Still then, Windows Phone users now at least have a timeline to get excited about.
TAGS: Software, Mobile, Windows 10, Microsoft