No, iPhone Users Have Not Been Waiting For A Bigger iPhone
But, bigger is better for Apple.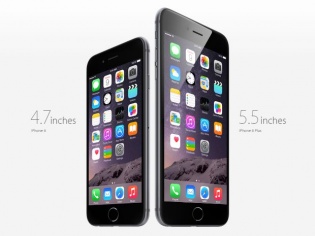 Consumer Intelligence Research Partners finally decided to take a daring dig at breaking down Apple's iPhone 6 sales in the US. This is something that Apple will always refuse to reveal and things get complicated this year (once again) as the company has delivered not one but two iPhone 6 models. Well, the fruits of the firm's research are in. Yes, the Apple iPhone 6 is selling better than its elder sibling the iPhone 6 Plus and that too by a 3 to 1 margin.
Analyst Steven Milunovich of UBS translated the results to reveal that the iPhone 6 accounted for 68 percent of all iPhone sales in the first month of launch. The iPhone 6 Plus took up just about 23 percent (no wonder the bent iPhone 6 problems are not too many as Apple earlier reported) which is a smaller margin.
In all, Apple's newer iPhone models sold a lot better than last year (91% compared to the older 84%), where consumers were still settling for a iPhone 5 when the 5S and the 5c were new to the market. So the adoption is indeed better this year.
Another point to be noted is the jump in the average storage size that has now settled at 48 GB. This is again thanks to Apple's own marketing tactics forcing buyers to choose higher capacity options at a higher price compared to the past. Indeed goes to show that Apple now not only tells you what you should be doing with your smartphone and what hardware your smartphone should include, but also which one you "have" to buy.
Clearly goes to show that Apple's new iPhone 6 Plus was built to lure the Android crowd and so far it has managed to pull in quite a few people. As for the smaller iPhone 6, it simply makes for a better choice for iPhone 5s and 5 owners, as the jump in screen size is a lot smaller compared to the Plus and the battery life again seems worthy of the upgrade.
TAGS: Mobile Phones, iOS, Apple iPhone 6, Apple iPhone 6 Plus, Apple