Apple iPad Air 2 And iPad mini 3 Get Confirmed Before Launch
The company leaked out details of its upcoming iPad tablets in the most unexpected place.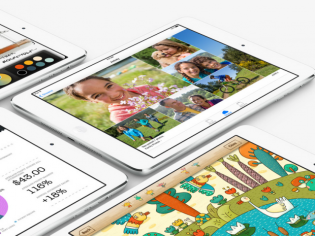 Yes, we know thatApple's upcoming iPad and Mac event, that happens in less that 24 hours from now will show off its two new iPads. What we did not know was that they will be called the iPad Air 2 and iPad mini 3. The two devices that were yet to be revealed showed up with images and some details in the oddest of places -- the user guide of the iTunes store.
Seems like Apple's content teams had been a bit too enthusiastic and put up the page a whole day in advance. From what we saw, the iPad Air 2 looks pretty similar to the older iPad Air and the same goes for the iPad mini 3. What is new the presence of a touch ID sensor which we feel may also show up on some Mac desktops and laptops to keeps things secure and simple.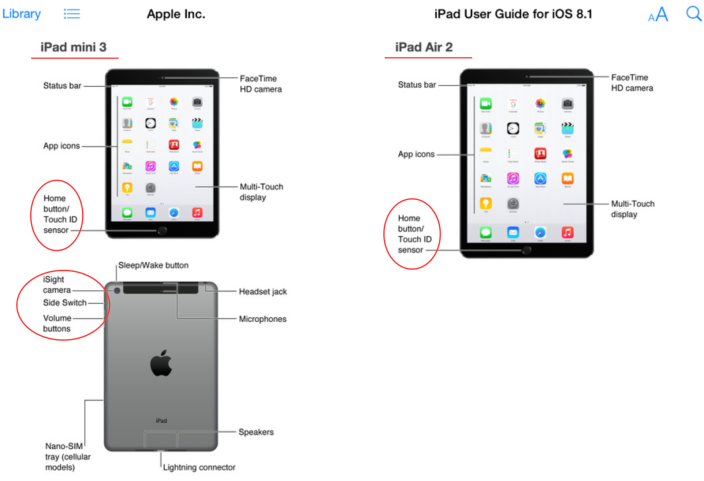 Also revealed from the user guide is the presence of the a Burst mode for the iPad's iSight camera. This could indicate that the iPads will be getting a camera upgrade after all. That along with a new A8 chip would indeed make for a worthy upgrade for power users, even though there seems to be minor cosmetic changes on the outside.
Whatever it is, all the details will get confirmed soon as the official event is just a day away.