Microsoft Shows Off 3D Sensing Tech On Smartphones; Nokia McLaren Anyone?
Looks like Microsoft is indeed focussing on a 3 dimensional approach to computing.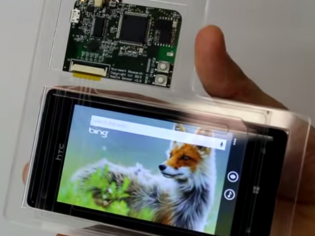 A concept video has surfaced online by Microsoft, which briefly details and demoes the 3D sensing technology that the Windows Phone community is waiting for. The technology uses an electric field to sense motion near the screen's surface relates to Microsoft's (or Nokia's if you prefer) upcoming McLaren handset which we reported on Monday.
The video demonstrates how accurately the 3D sensing technology works. Readers should not confuse this with Leap Motion's 3D sensor because it uses a different technology altogether. Microsoft's 3D sensing tech works with a transparent layer placed over the screen, is accurate and even runs on low power; making it ideal for portable devices like smartphones and tablets. Moreover, the company claims that it delivers pretty high refresh rates, something that Samsung's S-Pen clearly lacks.
The company clearly has its goals set for 3D sensing, which has its roots deep into the Kinect project. Microsoft may be prepping something big in the form of 3D sensing for Windows and Windows Phone via an update or may be it is a feature that would come standard in the next version of the OS. For now all we can do is to wait for more details to surface.
One thing's for sure, the McLaren smartphone is definitely no rumour for now.
[See Also: Microsoft's next big smartphone codenamed 'McLaren']

TAGS: Software, Windows Phone, Microsoft, Nokia, 3D