Apple To Retain The 8 Megapixel Camera In Its Next iPhone
However, it may introduce the other camera features that will improve the world's most popular snapper.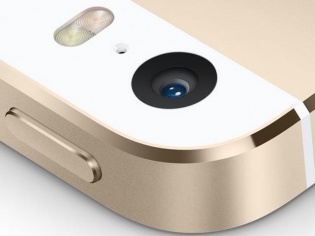 It has been called the world's most popular image capturing device for years now. Yes, we are talking about the iPhone. Flickr data clearly shows that a majority of people prefer clicking images with their smartphones, simply because it's more convenient than carrying a stand-alone camera.
Apple knows that its users are quite happy with the iPhone's camera quality. So, why try to fix something that ain't broken? That's exactly what the latest report from AppleInsider.com point out. Apple may not break the megapixel barrier this time around as well. Instead, they may simply improve the sensor quality or play around with the lenses.

This may come as a shocker to many considering most Android flagship phones have to moved to 4K video recording. However, Apple has its reasons not to follow the specs race blindly. The biggest problem with the high-megapixel count and 4K capability is the required storage space. Android manufacturers get rid off the storage woes by adding a microSD card slot. However, that's something Apple wouldn't do — who'll buy the 32 and 64 GB version of the iPhone then?
Our second guess is that Apple probably thinks that a higher megapixel counts simply does not matter to most users. Yes, why capture a high-quality images when you're going to spoil it using those Instagram filters? So we're quite convinced that Apple would retain the 8 megapixel camera module in the next iPhone.
TAGS: Mobile Phones, iOS, Apple