Notion Ink's Adam II To Ship With Android 4.0
Successor made possible through collaboration with Texas Instruments.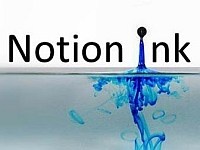 Teething troubles with the Adam tablets coupled with a disappointing reception to its first product have made things problematic for Hyderabad-based Bangalore-based Notion Ink. However, the Indian startup will return with a sequel to the Adam. This time it has reportedly teamed up with Texas Instruments (TI), providing access to the latter's OMAP 4-series System on Chip (SoC) solutions employing dual-core Cortex-A9 processors. The new SoC will deliver better power efficiency due to its smaller 45 nm fabrication process, in addition to HD capability out of the box. The partnership will also give Notion Ink access to TI's Wi-Link 7.0 radio module, which combines Wi-Fi, Bluetooth, FM, and GPS in a single chip for a smaller footprint and better battery life.

The upcoming tablet, dubbed as the Adam II, is said to ship preinstalled with Android 4.0 (Ice Cream Sandwich). Considering the time it took to deliver the original Adam, we hope this OS version doesn't get outdated by the time the tablet hits the market.

TI's offering also enables a modular software architecture that will allow application development with drag-and-drop convenience. If Notion Ink delivers as promised, this modular nature will be a boon to home-brewers, geeks, and professionals eager to customise the tablet.