Jelly Bean Will Be The Next Android Version
Sugar-coated in Honeycomb and Gingerbread flavours.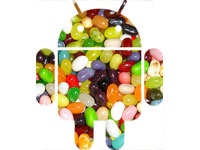 Even as we eagerly await the launch of the first devices running on the next Android version Ice Cream Sandwich, a report states that Google has already readied the next to next version of the mobile OS. Supposedly referred to internally as Jelly Bean, this OS is said to incorporate features from the Gingerbread as well as Honeycomb releases. The name may not have been finalised yet, and the company may be looking for something beginning with a "J", which makes Jelly Bean a solid choice.

Named according to Google's tradition of naming Android builds after sweet treats, it will now be Jelly Bean which will have certain features termed as "game-changing stuff" instead of Ice Cream Sandwich as was previously rumoured. Probably the amalgamation of the best tablet and mobile phone OS features is the "game-changing stuff" being talked about. We will not have to wait for long because Samsung's Ice Cream Sandwich handset, Nexus Prime is slated for a release soon, therefore making an announcement imminent.