Aakash 2 Shipments Delayed, DataWind Offers Clarification
Expected to clear backlog of all of the promised 100,000 devices to the government by 31st March.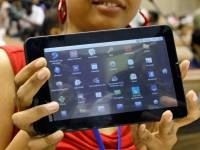 Aakash has been in the eye of the storm ever since we remember. As the government gets more ambitious with the third iteration of the tablet, version 2 is again in news, and as always not in the greatest of lights. After a Times of India report suggested a shortage in delivery units, DataWind has been quick to issue a clarification.

In an email, the company specifies, that it has delivered 17,100 slates to IIT-Bombay which have been paid for. Another 29,400 devices will be delivered to IIT-Bombay in the coming few days. Once paid for, another 23,500 devices which are pending shipment will be delivered. The balance 30,000 units (DataWind has promised 100,000 units to the government) are currently being assembled and is expected to be delivered by 31st March. DataWind pins the delay on pending Exemption Certificates for certain components from the Customs.

While Suneet Singh Tuli, President and CEO of DataWind Ltd adds that the company is rolling out between 2,500 and 3,000 units per day to its commercial customers, several users who've pre-ordered the slate still seem to have a long wait.

Good time to take HRD minister, Pallam Raju's advice though, he told TOI that students can opt for similar and better low-cost options available in the market "instead of being too "obsessed" with the device".
TAGS: Tablets, Android, Aakash, Government