Windows Phone 7.8 Update Starts Rolling Out For Nokia Lumia Devices
Upgrades the first generation Lumia phones to an inferior version of Windows Phone 8.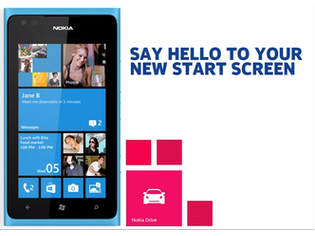 When Microsoft released its Windows Phone 8 operating system, users of the existing Windows Phone 7.5 OS were disappointed that their phones would not be included in the update. To pacify them, Microsoft said they would be receiving a rather half-baked update known as Windows Phone 7.8, which is now finally available after months of waiting.

Windows Phone 7.8 is mostly a visual update, which brings in features such as resizable tiles as seen on Windows Phone 8. Another new feature is that now you can set a Bing background picture as your lock screen image.

All the first-gen Nokia Lumia devices such as Lumia 510, 610, 710, 800 and 900 are eligible for the update. The update is rolling out in staggered manner and will be available in the coming weeks. To check if you have the update ready for your device, you will need to connect your phone to a PC using Microsoft's Zune software. Nokia's has also posted a helpful video on how to get the update, check it out below.
TAGS: Mobile Phones, Windows Phone, Nokia, Rizwan