Apple iPhone 5 Reportedly Selling Well In India Despite Being Priced At Over A Lakh
Available in the grey market without a warranty, as well as in online stores through private sellers.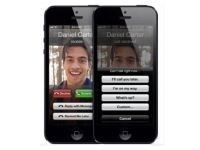 The iPhone 5 is reportedly selling like hot cakes in India, even though there isn't yet an official launch date. Affluent buyers are apparently flocking to get one of Apple's spanking new handsets from Heera Panna Market in Mumbai and Khan Market in Delhi for a staggering Rs 1 lakh plus. Being grey market devices, they do not come with a warranty. Moreover, the flagship smartphone comes with a nano-SIM slot, which is not available in India at all — it has to be manually crafted from a regular SIM. The fact that the handset is selling well despite all the problems is testament to the hype the iPhone 5 has generated. It sold 5 million units in the US over the first weekend, breaking its predecessor's record.
An trader in Khan Market, who wished to remain anonymous, confirmed that he sold the first lot at Rs 1.35 lakh apiece. The handset has also been spotted online — at Rs 75,000 on OLX.in, the last we checked. As you might expect, there's no information about the internal storage of the models being sold, nor do sellers mention whether the devices are unlocked. eBay.in is more forthcoming about specifics, with the white 16 GB unlocked model selling at a starting price of approx. Rs 60,000.
Would you be interested in buying an iPhone 5 at current prices? Do let us know in the comments.
TAGS: Mobile Phones, Apple, iPhone, Jayesh