Rumour: Benchmark Shows Apple iPhone 5 Is 2x Faster Than 4S
Is also faster than the new iPad, but lags slightly behind the Samsung GALAXY S III, according to Geekbench test results.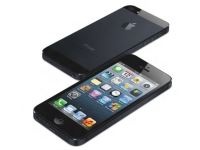 The iPhone 5 was launched with much fanfare last week and it has no doubt raised expectations. While we, along with most of the public, wait to get our hands on the shiny new handset, Geekbench has apparently already posted a scoresheet of the device and the numbers look very optimistic. The gadget is shown to have scored a handsome 1601 points in Geekbench 2, which is more than twice the iPhone 4S' score of 629. In fact, it is even more than the benchmark score of the 3rd generation iPad's numbers of 766. While John Poole of PrimateLabs, which owns Geekbench, has acknowledged that pre-release results on the website can be faked, he nevertheless believes them to be legit.
The iPhone 5 running iOS 6, is powered by the A6 SOC with a dual-core CPU with 1 GB RAM. The benchmark page points to a 1 GHz clock speed as against the 800 MHz of the iPhone 4S, while official figures are not available. In case you would be interested, the new smartphone has scored higher than most Android devices, although its arch rival, the Samsung GALAXY S III fared better at 1628, while the ASUS Nexus 7 posted 1604. It is my honest opinion that benchmark results alone do not help decide a better smartphone, rather it is the user experience that matters the most. What is your view?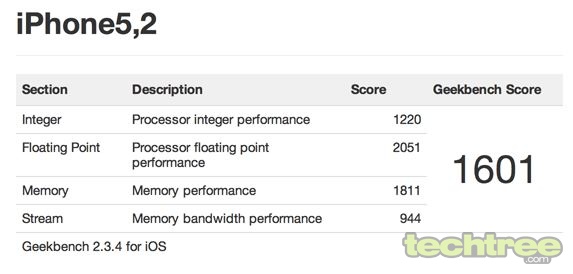 TAGS: Mobile Phones, Apple, iPhone, Jayesh