Rumour: HTC Gearing Up For One XXL With Snapdragon Quad-Core Chip And 4.7" HD Display
Indications are that the smartphone will follow in the footsteps of the HTC One XL.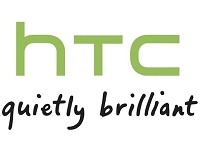 A few "industry-first announcements" took place at the MWC earlier this year, which showed off the HTC One X, LG Optimus 4X HD and more, running NVIDIA's Tegra 3. The The One X, despite a few initial glitches such as poor battery life and Wi-Fi related bugs, has managed to do quite okay thanks to the head start it received. However, its fortunes have changed post the arrival of the Samsung GALAXY S III, and I'm not surprised.
Now, a leaked image suggests that HTC is ready with another quad-core smartphone, which can be best described as a successor to the One XL that was exclusive to the US market. The new device is believed to be the One XXL.

Looking at the scheme of things, it seems the device will be tailor-made for the American markets, as it is believed to possess "LTE connectivity" bundled in a "quad-core chipset". But knowing HTC, I sense an international version of the device as well. The chipset on board is rumoured to be a quad-core Snapdragon S4 Krait — however, there's no mention of that. The screenshot available (in German) suggests that the device comes with 2 GB of RAM, 4.7" 720p display, 8 mp primary, and 1.8 mp front-facing camera. So far, we have only been treated to screenshots, with no additional info about the device. There's a short 10-second video showing the handset in question, though it's not very clear. Let's wait and see how HTC decides to play its cards in the near future.

TAGS: Mobile Phones, Android, HTC, One, Chethan