AppValley App Installer Tutorial for iOS
In recent times, a number of third-party app installers have been released, each providing a great choice of apps and games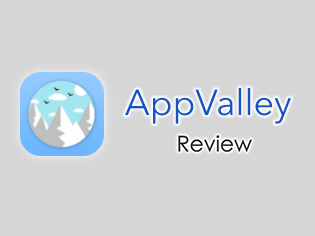 One of the latest and best is called AppValley, offering users thousands of apps and games, many modified with new features and functionality, along with some Cydia tweaks too. It offers support for both major mobile platforms – iOS and Android – and is free to use, as well as not needing users to jailbreak either. Keep reading for download details.
How to Download AppValley:
Here's how to download AppValley on iOS devices:
Open Safari browser on your device and then visit the AppValley official website.
Tap on one of the Profile Download buttons to start the installation process
On the new page that opens, tap the Install button to give the profile the go-ahead to download on your device
On your home screen is an installation process indicator – if you see "Waiting," tap on it and the install will begin
Be patient; when you see the AppValley icon on your home page, the installation has been successful
How to Use AppValley:
After you download AppValley:
Open it by tapping on the home screen icon
Choose an app category – these are self-explanatory
Find the game or the app that you want and tap on it
Tap on Install and follow the directions on the screen to install it
Enjoy your free app or game!
How to Delete AppValley:
If you find that AppValley doesn't work for you or doesn't provide what you want, it is straightforward to delete without affecting anything else on your device. Here's how:
Method 1: Deleting the Profile
Open your iOS Settings
Tap General>Profiles
Tap the app profile and tap Delete Profile
Close Settings – the app has been deleted
Method 2: Deleting the Icon
Long-press on the app icon
When it goes into wiggle mode, tap the cross in the top corner
Tap on Delete on the confirmation box, and the app will be removed
Frequently Asked Questions:
If you have questions about AppValley, these are the answers to the most common ones:
Is it Safe To Use?
Yes. The app does not require root access to your device and works with the same app permissions that any other standard app works with. That means it isn't breaking platform security rules and it is updated regularly. As a bonus, SSL encryption ensures your safety.
What About voiding My Warranty?
It won't do that either, for the simple reason that it is a safe and secure installer as well as being legal to use. What may affect your warranty is the Cydia tweaks as they change the way your device works. If ever you need to take your iPhone or iPad to an Apple store, delete the tweak.
I Get an Untrusted Developer Error – How Do I Fix it
This is easy to do. Click the app icon and make a note of the developer name in the popup message:
Open Settings>General>Profile
Tap the name of the developer
Tap Trust and come out of Settings
Try the app again, and the error is gone
AppValley is the latest and best third-party app installer to be released as an alternative app store for all iOS users. It's free, so there's nothing to lose by trying it and deleting it is simple of you to cant get on with it.
Give it a go, let us know how you get on with it and follow us on Facebook for more like this.
TAGS: AppValley